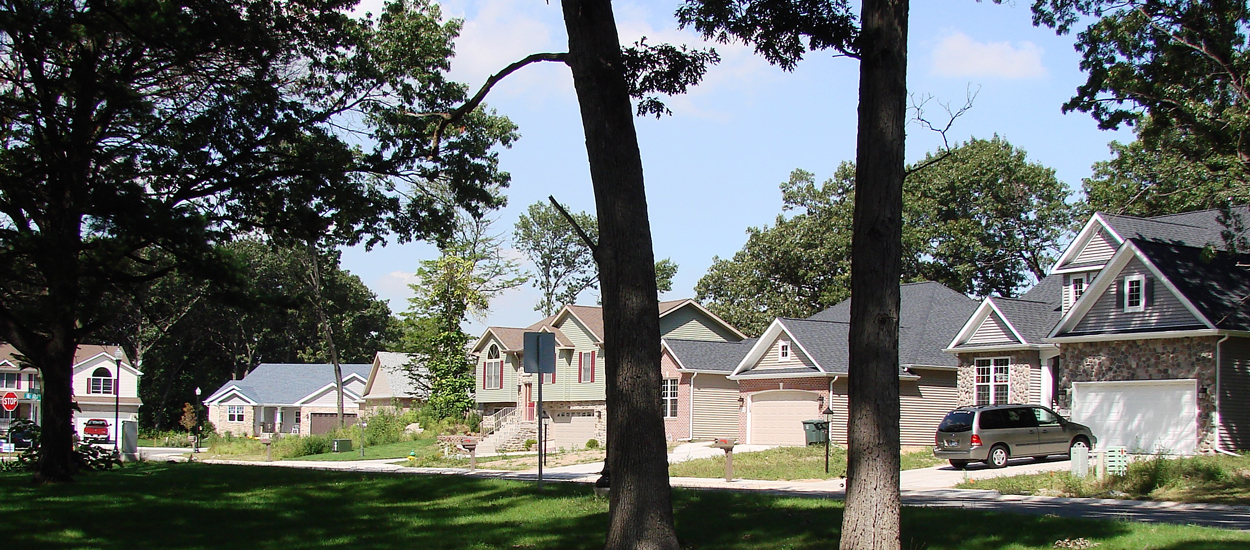 HAMMOND, IN
The Arsh Group was the consultant for subdivision plan design for United Neighborhood Incorporated (UNI) , a not-for-profit community organization in Hammond, Indiana. The development features an exclusive residential subdivision of single-family residences. UNI envisioned an attractive development, with homes offering a variety of amenities.
Parrish View subdivision offers twenty eight upscale single family housing sites for sale and development by approved contractors. The average home costs $180,000. The development has built and sold 11 home sites at the end of 2009. Public improvements exclusive to the development included a central landscaped green area with gazebo. The subdivision also features pedestrian sidewalks, ornamental  lighting, landscaping and architectural elements. The development includes Covenant restrictions to preserve the intended use and enjoyment of the neighborhood.
CLICK AN IMAGE BELOW TO OPEN A LARGER SLIDESHOW OF THE FEATURED IMAGES.