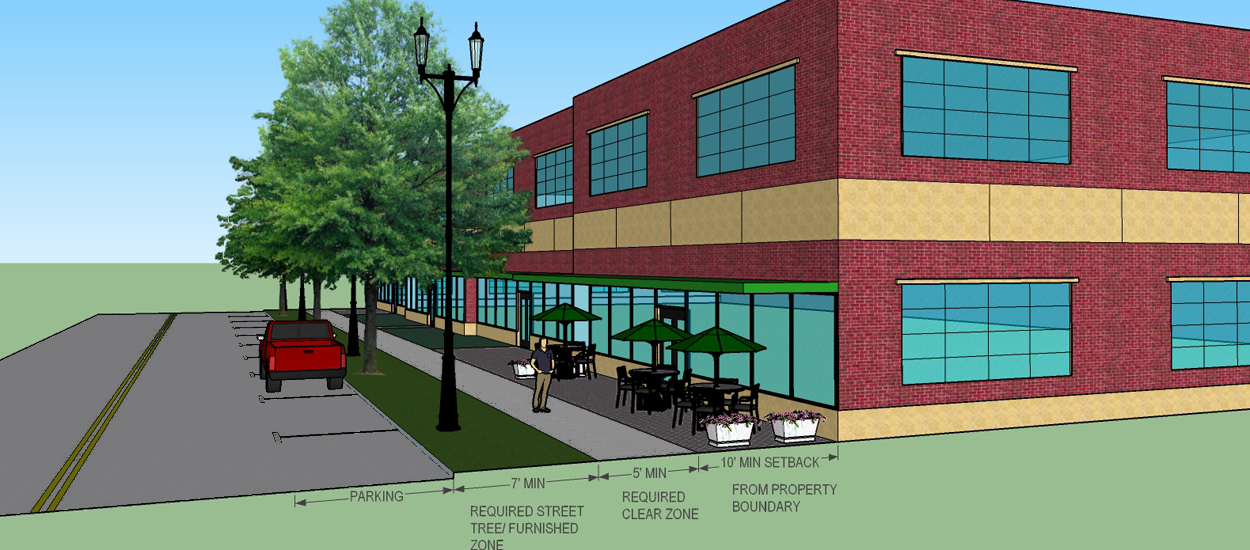 HIGHLAND ZONING ORDINANCE UPDATE
HIGHLAND, IN
To better respond to changing demographics and development patterns, the Town of Highland retained The Arsh Group for an update of their zoning ordinance. With the last major rewrite occurring in 1999, The Arsh Group examined each chapter to ensure the requirements were in line with the desired future direction for the Town, as well as to incorporate new trends and best practices to ensure the existing Town character is maintained. Several chapters were either newly drafted or substantially revised to incorporate these trends. These include:
New parking standards, incorporating parking maximums to reduce the amount of required parking, and additional parking credits for providing certain amenities.
New sign regulations, responding to the Supreme Court's Reed v. Gilbert decision that effectively outlawed content-based sign codes.
New landscaping regulations, specifying approved types of treatments and plant materials.
Two overlay districts for Downtown and Indianapolis Boulevard, incorporating several additional design and development standards to preserve and enhance the character of those areas.
Over forty different prototype details were also developed to illustrate these concepts, including district development prototypes and signage illustrations.
CLICK AN IMAGE BELOW TO OPEN A LARGER SLIDESHOW OF THE FEATURED IMAGES.