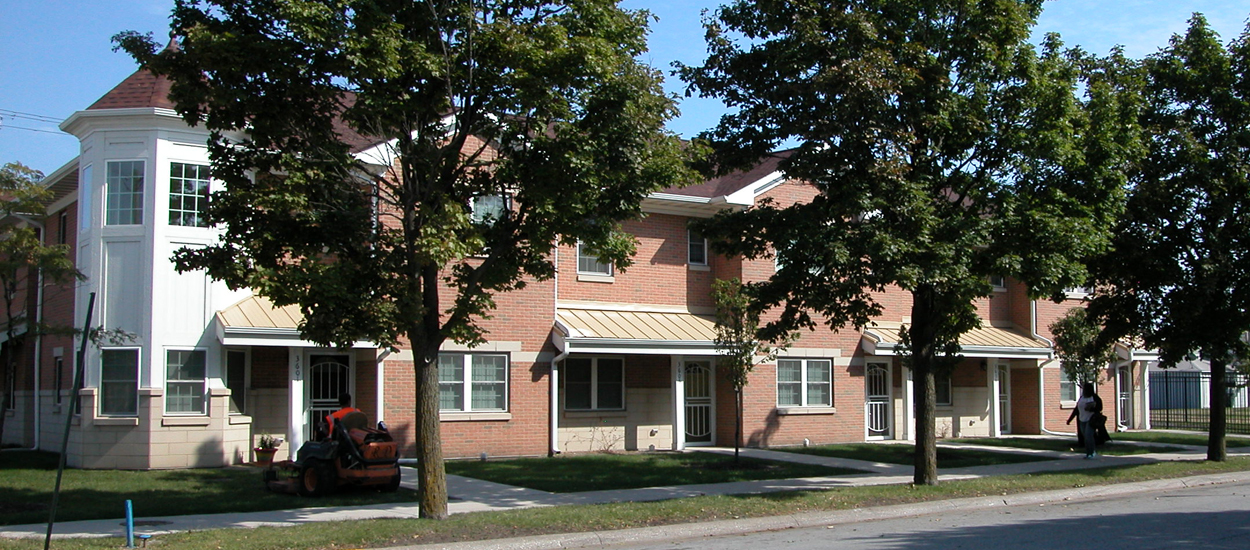 HARBORVIEW TOWNHOMES DEVELOPMENT
EAST CHICAGO, IN
The Arsh Group served as the project manager and the Owner's representative for this $2.4 million townhouse development. The project site was a vacant parcel of land where the Arsh Group initially developed a concept plan for its redevelopment. The proposed housing development consisted of ten townhome units and two single family units. This plan was refined by Tyson and Billy Architects to its final design.
The Harborview development dates its origin to an earlier strategic plan that the Arsh Group prepared for the East Chicago Housing Authority. Under that plan, several sites were identified to assist the Authority to implement its transformation strategies. The Harborview development was part of a larger redevelopment effort for the city's Harbor Neighborhood. Assistance provided by the Arsh Group for this project consisted of the following:
Prepare preliminary concept plan and outline specifications for the development.
Serve as the project manager and Owner's Representative for the City's Redevelopment Department.
Coordinate pre-development activities for the project to ensure compliance with HUD regulatory requirements and the project Design Criteria.
Establish project delivery method, schedule, form of agreement, and phases of services.
Prepare RFP for a design/build for the project and solicit proposal and bids.
Coordinate design and development team selection project for the City.
Monitor project implementation activities during design and construction phases of the project.
Coordinate project activities for its completion. This include review bids, progress reports, and approve pay requests.
CLICK AN IMAGE BELOW TO OPEN A LARGER SLIDESHOW OF THE FEATURED IMAGES.