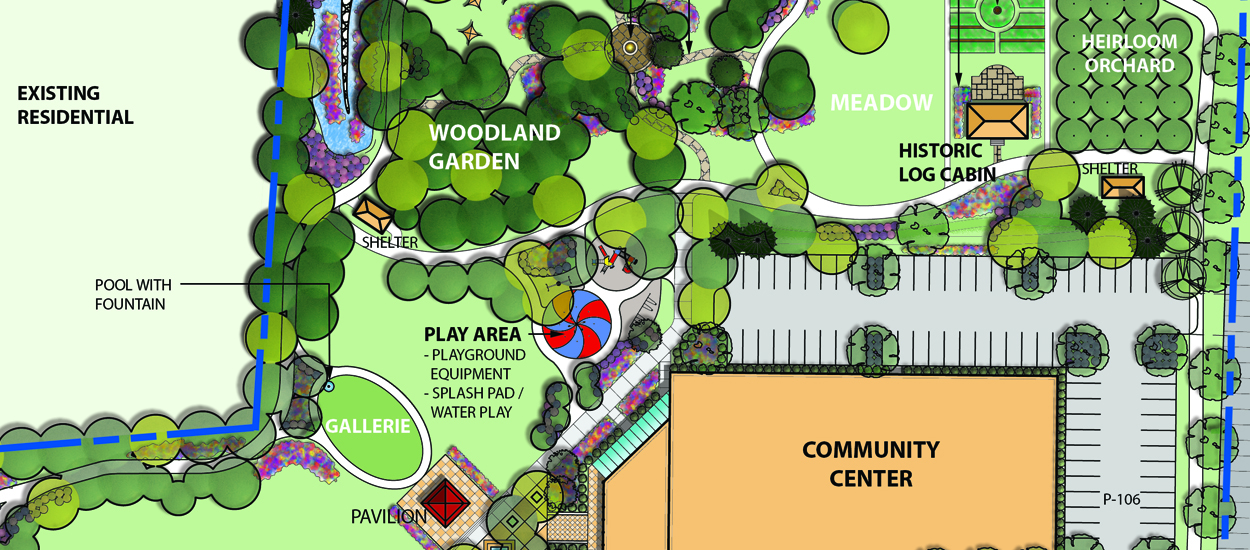 SCHERWOOD PARK MASTER PLAN
SCHERERVILLE, IN
The growing community of Schererville was in need of recreation center for its expanding population. The Arsh Group prepared the master plan for this 9.8-acre facility. The park is expected to become a gathering place for the community for recreational needs as well as socialization. The plan's goal is to expand the sense of community by bringing the old and the new together. It embraces elements of formal gardens with more naturalistic elements while maintaining some level of sustainability. The master plan offers opportunity for indoor recreational activities as well as space for a variety of outdoor activities. The park will be developed in different phases. The first phase has already been completed. Different elements of the park include:
Community Center, with outdoor terrace for weddings and other occasions
Trails, walks and rest areas
Homestead yard, with a 1860 log cabin, heirloom gardens and orchard
Campground and woodland gardens
Rain garden and retention pond
Water play and children play area
Pavilion and Galleria for gatherings and exhibitions
CLICK AN IMAGE BELOW TO OPEN A LARGER SLIDESHOW OF THE FEATURED IMAGES.