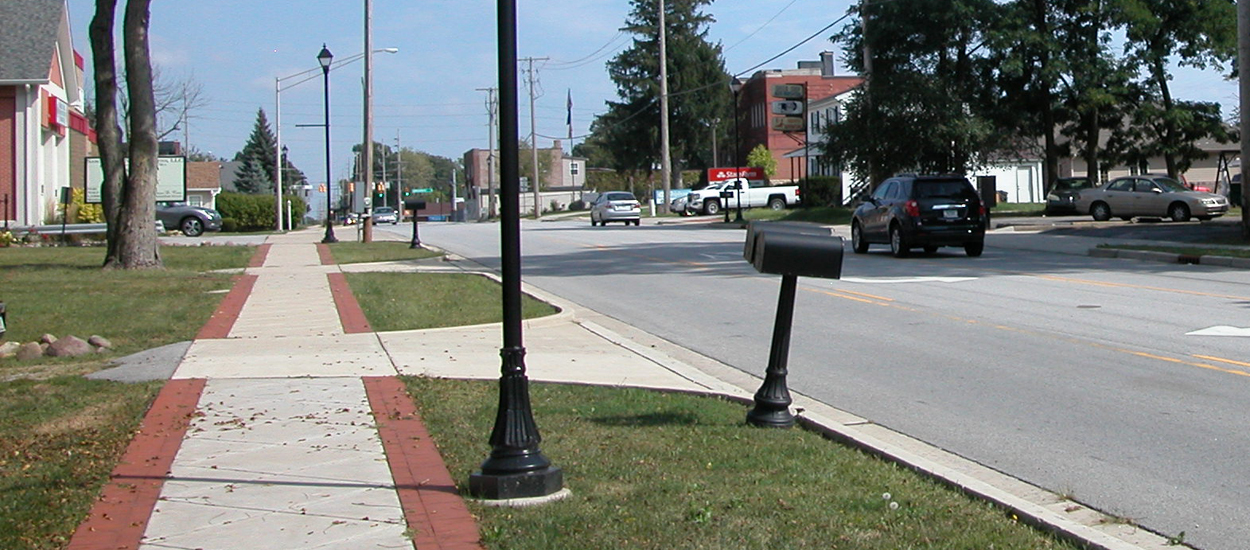 73RD AVENUE CORRIDOR IMPROVEMENTS
MERRILLVILLE, IN
A redesign of 73rd Avenue between Broadway and Madison Street brings increased visibility to Merrillville's historic downtown. New features in the redesign include:
New & more attractive sidewalks with scored concrete, pavers, and brick carriageways.
Increased landscaping with street trees, shrubs, and planted urns.
Pedestrian plazas and resting areas.
Street lights based on historic Merrillville designs.
CLICK AN IMAGE BELOW TO OPEN A LARGER SLIDESHOW OF THE FEATURED IMAGES.