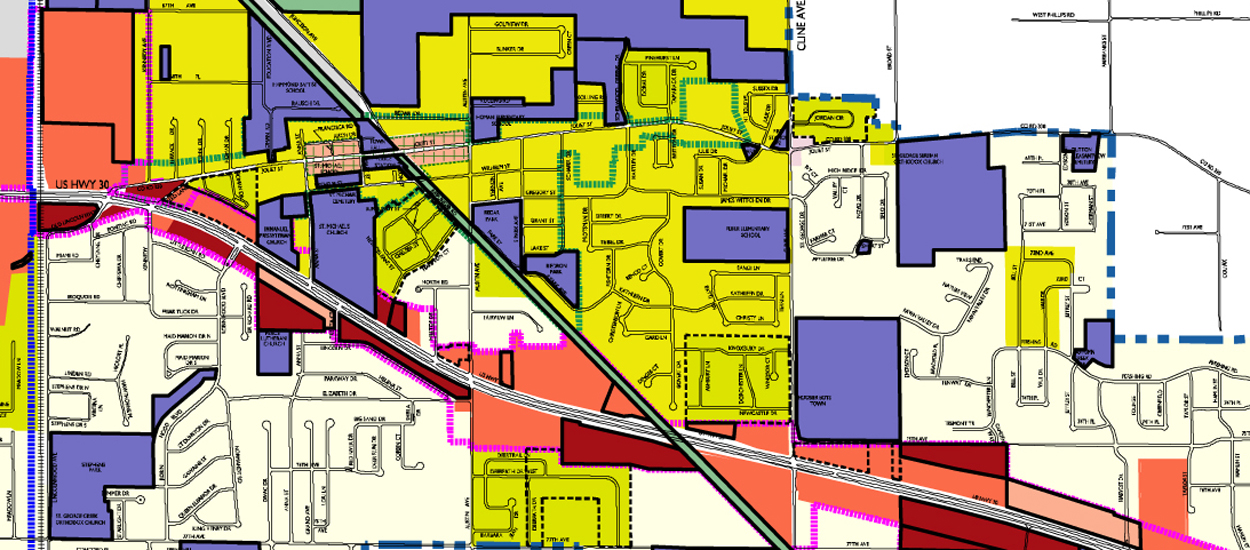 SCHERERVILLE ZONING ORDINANCE
SCHERERVILLE, IN
Following the adoption of the Schererville's Comprehensive Plan, The Arsh Group was retained to revise the Town's Zoning Ordinance to ensure that the concepts and plans set forth would be fully implemented. This new Ordinance was adopted in December 2011.
With the previous ordinance being adopted in the late 1980s, the work required substantial streamlining and updating to fully incorporate the various amendments over time. In addition, taking guidance from the Comprehensive Plan, several new sections were drafted to promote quality design and development for Schererville's future growth. These new and modernized sections include regulations for mixed-use development, wind/solar power, parking, landscaping, and incentives for "green" and environmentally friendly development. Over fifty different prototype details were also developed to illustrate these new concepts. In addition to defining and updating standards for existing districts, three overlay districts were created for US 30, US 41, and Downtown, incorporating several additional design and development standards to preserve and enhance the character of those areas.
CLICK AN IMAGE BELOW TO OPEN A LARGER SLIDESHOW OF THE FEATURED IMAGES.